Richard has pastored University Heights since 1998. He is a graduate of Baylor University and has both a Masters of Divinity and a Doctorate of Ministry from Southwestern Theological Seminary. Richard and his wife Sarah were married in 1989 and have two children, Libby and Luke.
In his position, Richard is responsible for preaching, leadership, and pastoral care of the people at University Heights. In these things, Richard desires to help people make Jesus known in Huntsville and around the world. He fervently believes in the importance of the local church as the way Jesus has chosen to build His kingdom and push back the darkness in His creation.

Birthday: July 18
Hobbies and Interests: Mountain biking (no crashing), reading, sporting clays, and Baylor athletics
Favorite Quote: "I'm concerned about your salvation and stuff." (Nacho Libre)
Minister of Small Groups and Administration
Clay joined the staff as Minister of Small Groups and Administration in June of 2020. He holds a Bachelor's degree from Howard Payne University and a Master's degree from Andover Newton Theological Seminary. Clay served UHBC as the Minister of Worship Arts from 2001-2006 and previously taught public school in both Huntsville ISD and Conroe ISD. Clay and his wife, Elisa, have two children: Kyler and Maryn.

Birthday: March 6
Book Recommendation: Good to Great by Jim Collins
Hobbies and Interests: Being with family, spending time outdoors, hunting
Favorite Quote: "Strive not to be a success, but rather to be of value." - Albert Einstein
Minister of Relational Care and Assimilation
Chris joined the staff as Minister of Worship Arts in 2013. He has a Bachelor of Arts in Music Ministry with an emphasis in conducting from Oklahoma Baptist University and a Masters of Music Ministry with an emphasis in conducting from Southwestern Seminary. Previously he has served as the Minister of Music for South Oaks Baptist Church in Arlington and First Baptist Church in Bryan, Texas. Chris and his wife Christine have three children Madison, Landon, and Colton.

In his current position, Chris is responsible for leading teams of artists and volunteers to create worship experiences that connect people to God. Chris also oversees, organizes, and shepherds teams of artists and volunteers to teach music, media, and art for all ages. His hope is to assist people in connecting to the gospel and the beauty, holiness, and unfailing love of God through art.

Birthday: March 19
Book Recommendation: 66 Love Letters by Larry Crabb; The Great Divorce by C.S. Lewis
Hobbies and Interests: Being a husband and dad, anything CS Lewis, carpentry, coffee
Favorite Quote: "We are condemned to victory." (Graham Cook)
Minister of Students and Outreach
BJ grew up in Huntsville and attended University Heights with his family. He joined the staff in 2004 and serves as our Minister of Students and Outreach. He's an avid fan of the Houston Astros, Sam Houston State University Bearkats, and the Dallas Cowboys. He is a graduate of Sam Houston State University and holds a Masters of Divinity from Southwestern Theological Seminary. He and his wife, Holly, have two children, Elijah and Trinity.

Birthday: May 21
Book Recommendations: Searching for God Knows What by Donald Miller; The Principle of the Path by Andy Stanley; Why My Wife Thinks I Am An Idiot by Mike Greenberg

Favorite Quotes: "In essentials, unity; in nonessentials, liberty; in all things, charity." (Augustine)
"Faith is taking the first step even when you don't see the whole staircase." (Martin Luther King Jr.)
"He is no fool who gives what he cannot keep to gain what he cannot lose." (Jim Elliot)
"Chancho, when you are a man, sometimes you wear stretchy pants. In your room. Just for fun." (Nacho Libre)
Gaven is the Minister to college students. His responsibility is to make disciples who will make disciples of Jesus Christ not only at Sam, but back home with their families, and after they graduate in whatever context the Lord brings them to.

Favorite Books: Radical by David Platt, Knowing God by J.I. Packer, and Sacred Search by Gary Thomas, Every Man's Battle by Stephen Arterburn and Fred Stoeker, Prayer by Timothy Keller, Bonhoeffer: Pastor, Martyr, Prophet, Spy by Eric Metaxas
Favorite Quotes: "Rest in many books but live in scripture" - C. H. Spurgeon "I believe in Christianity as I believe that the sun has risen: not only because I see it, but because by it I see everything else." C. S. Lewis "If you can't say amen, say ouch." Voddie Baucham
Jenny joined the staff as Pastoral Assistant in 2014. In 2020 she stepped into the role of Minister to Children. She holds a Bachelor's degree from Dallas Baptist University and has previously served in other churches in both children's ministry and support positions. Jenny and her husband Richard have three children: Lily, Emmy, and Liam.

Birthday: March 25
Book Recommendation: Women of the Word by Jen Wilkin
Hobbies and Interests: Being with family outdoors, watching the Astros with her husband, home-centered education, reading as a family
Favorite Quote: "People will forget what you said, people will forget what you did, but people will never forget how you made them feel. (Maya Angelou)


Susie first joined the staff at University Heights as the Minister to Preschool from 1997 to 2007. After a brief sabbatical, Susie returned in 2009 to serve as the Minister to Preschool and Director of Discovery Days Preschool. She graduated from SHSU with a BA in Elementary Education before teaching in the public school system. Susie is married to Bert Lyle. Together they have three children (Kris, Austin, and Lexi) and two granddaughters (Elliot and Eisley).
In her role, Susie organizes and facilitates a support system for young families as they lay firm foundations of faith in their preschoolers. The heart of her position is what's best for the children; acting on their behalf and investing in them. Susie is gifted with the skills of teaching, leadership, and administration. Using these gifts, she strives to help others find their place to serve within the body of Christ.

Birthday: January 7
Book Recommendation: Don't Miss It by Reggie Joiner and Kristen Ivy; Your Beautiful Purpose by Susan Larson
Hobbies and Interests: Being outdoors, container gardening, health and fitness, being with my kids and grandkids, and creating beauty in my surroundings
Favorite Quote: "You are never too old to set another goal or dream a new dream." (C.S. Lewis)
In his current position, Luke leads teams of artists and volunteers in several areas of worship experiences. His leadership is primarily focused on our Sunday morning contemporary worship service. He also leads worship for Truth Worship and Bible Study on Tuesday nights for college students.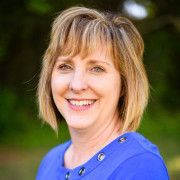 Minister to Mature Adults/Financial Administrative Assistant
Stacey and has been a serving member of University Heights for several years but in 2019 she joined the staff to minister our mature adults. Mature adults are the fastest growing segment in the United States and have unique needs. Stacey serves this intregal part of the church body, dedicated to their care and discipleship.
Stacey and her husband, Clyde, serve together in both the church and the community. They have two adult children, Chris and Alexis.
Jay joined the staff at University Heights in 2012. Prior to his time here, Jay worked for a remodeling and painting company and as a sound engineer. Jay and his wife Tiffanie have four children: Abygail, Elijah, Gavin, and Madelyn.
As Facilities Manager, Jay oversees the maintenance of the buildings and grounds in addition to preparing the facilities for weekly activities and events. It is important that the UHBC grounds feel inviting and comfortable so that visitors and members are able to view the church grounds as a place of rest and rejuvenation. Jay is also the Technical Director for what we call the UHBC Tech Team. This team is made up of Audio, Lighting, Video, and Presentation Engineers that are used to serve the Pastor and Worship teams and to create and environment that is subduable for a specific Worship Service. Jay's hard work maintaining the campus cultivates this atmosphere and allows the ministers to do their jobs more effectively.
Birthday: April 30
Book Recommendation: The Bible
Hobbies and Interests: Dallas Cowboys, camping with my family, and audio engineering
Favorite Quote: "A smart man learns from his mistakes. A wise man learns from the mistakes of others." (H.G. Wells)
Amber grew up in ministry between small towns in south and west Texas but moved to Huntsville in 2003 from Fort Worth. She joined our staff in 2003 as a Ministry Assistant but took a break in 2015 to teach in public school. Because of her love for ministry and this church body, she returned to our staff in October 2019 as our Pastoral Assistant. Amber holds a Bachelor of Arts in Music from Howard Payne University as well as a teaching certification in EC-6th grade. She and her husband, Nolan, have two sons, Gavin (2009) and Patton (2020).

Birthday: October 11
Book Recommendation: Bible
Interests and Hobbies: camping, exploring nature with my family, floral design, modern calligraphy
Favorite Quote[s]: "God never witholds from His child that which His love and wisdom call good. God's refusals are always merciful -- "severe mercies" at times but mercies all the same. God never denies us our heart's desire except to give us something better." -- Elisabeth Elliot
"Darkness cannot drive out darkness; only LIGHT can do that. Hate cannot drive out hate; only LOVE can do that." -- Martin Luther King, Jr.
Communications Ministry Assistant
Kim has been attending University Heights Baptist Church since April 2016. She majored in Graphic Design at Sam Houston State University, graduating in 2015, and she began working for Sam Houston as a Marketing Coordinator for Rec Sports until moving here and becoming the Communications Ministry Assistant in February, 2020. Once heavily involved in TRUTH College Ministry, she now leads Bridge Homeless Ministry with Bert Lyle and her Husband Garrett Holzer. Kim and Garrett also lead Young Adults together.

Birthday: November 17
Hobbies and Interests: Baking, Dungeons & Dragons, Rock Climbing, Video Games, Working out (but who really loves that?), Comics & Manga, Guitar, Lord of the Rings, and Naruto.
Favorite Quote: "God is most glorified in us when we are most satisfied in Him." (John Piper)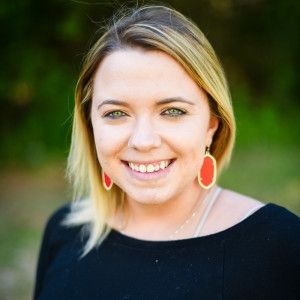 Preschool Ministry Assistant
MaKayla originally served as a First Look Teacher from 2014 up until she came on board as a Preschool Assistant in 2016. She graduated from Sam Houston State University with a degree in Family and Consumer Science, and recently married Dakota Earley.
In her role, MaKayla supervises all childcare events and plans our Parent's Night Out. She also assists our Minister, Susie Lyle with the day-to-day tasks of running the Preschool Ministry as well as Discovery Days Preschool. We rely heavily on MaKayla each week, and she is often the first face that will greet your family on the Children's building.
For a full description, visit our website on a computer or desktop.
Minister of Small Groups & Administration
Preschool Ministry Assistant
Minister of Relational Care and Assimilation
Temp Financial Ministry Assistant
Minister of Students and Outreach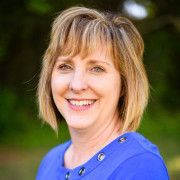 Minister to Mature Adults
Communications Ministry Assistant